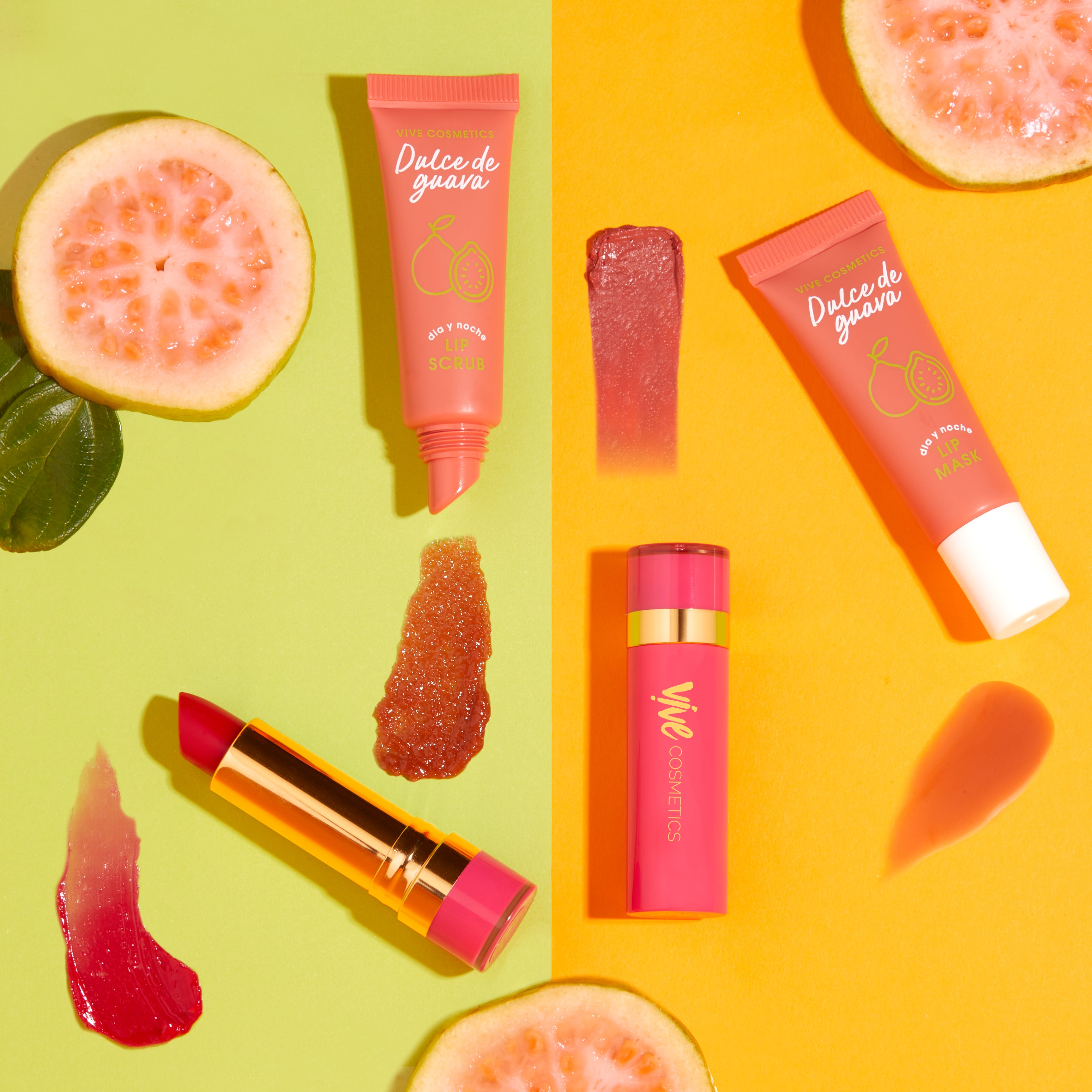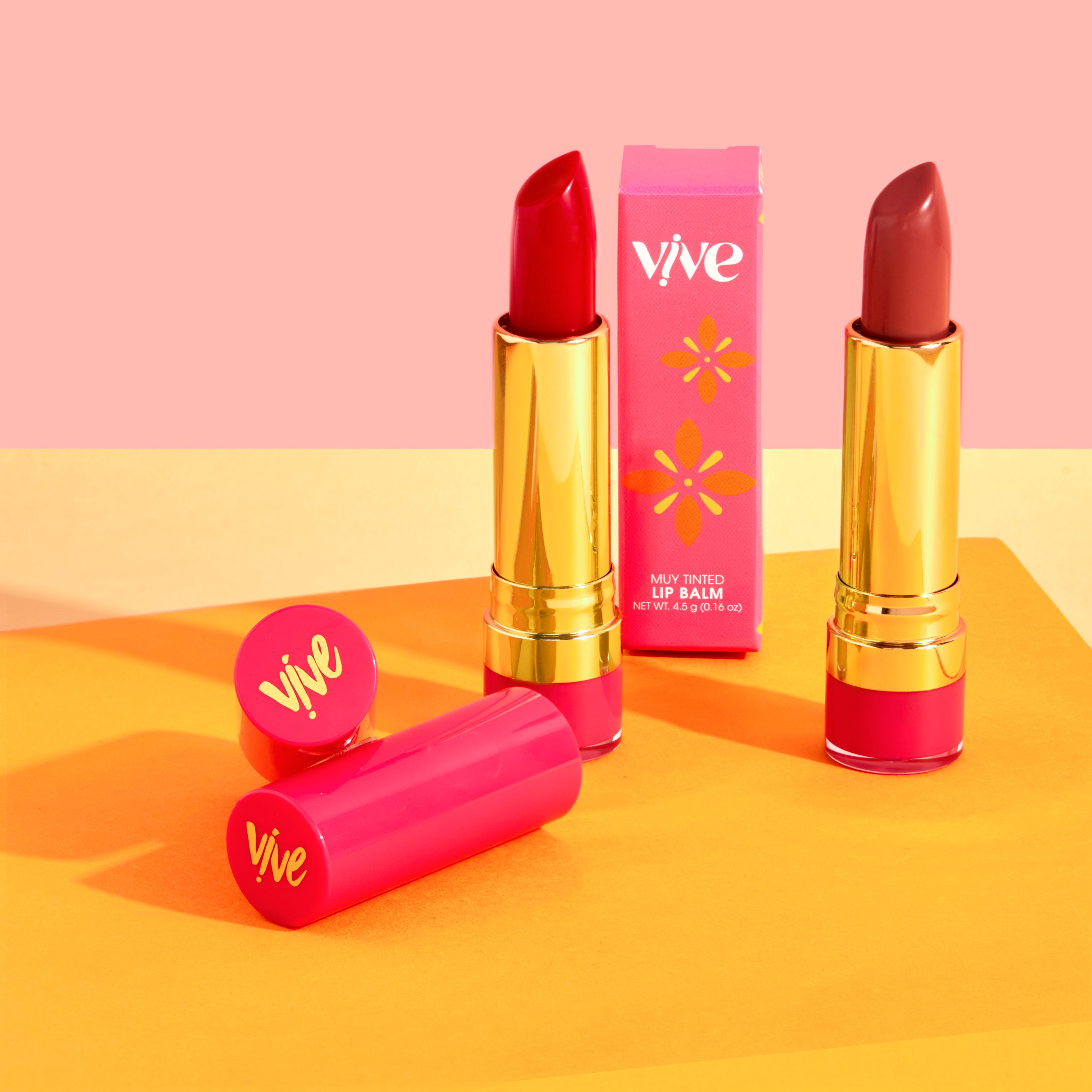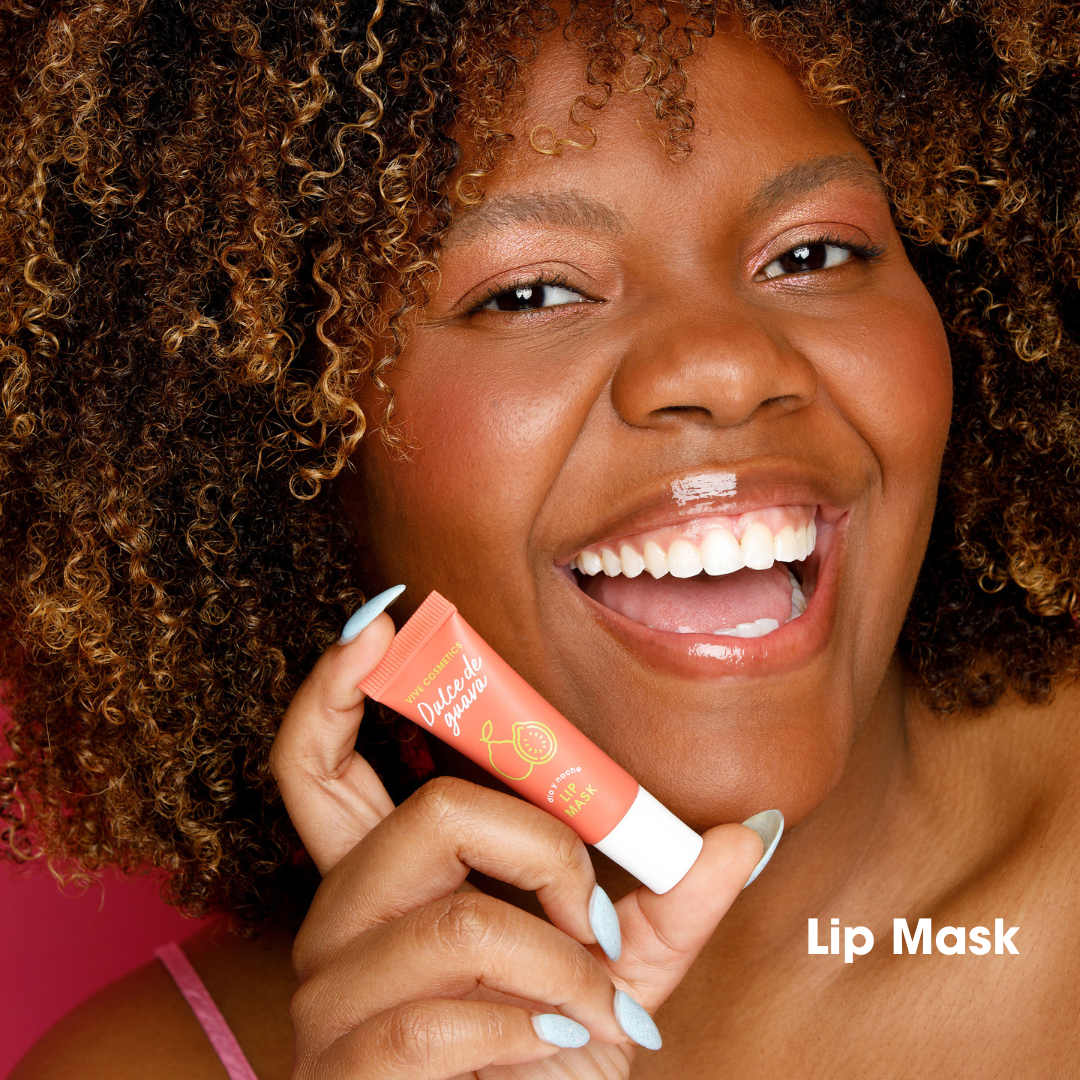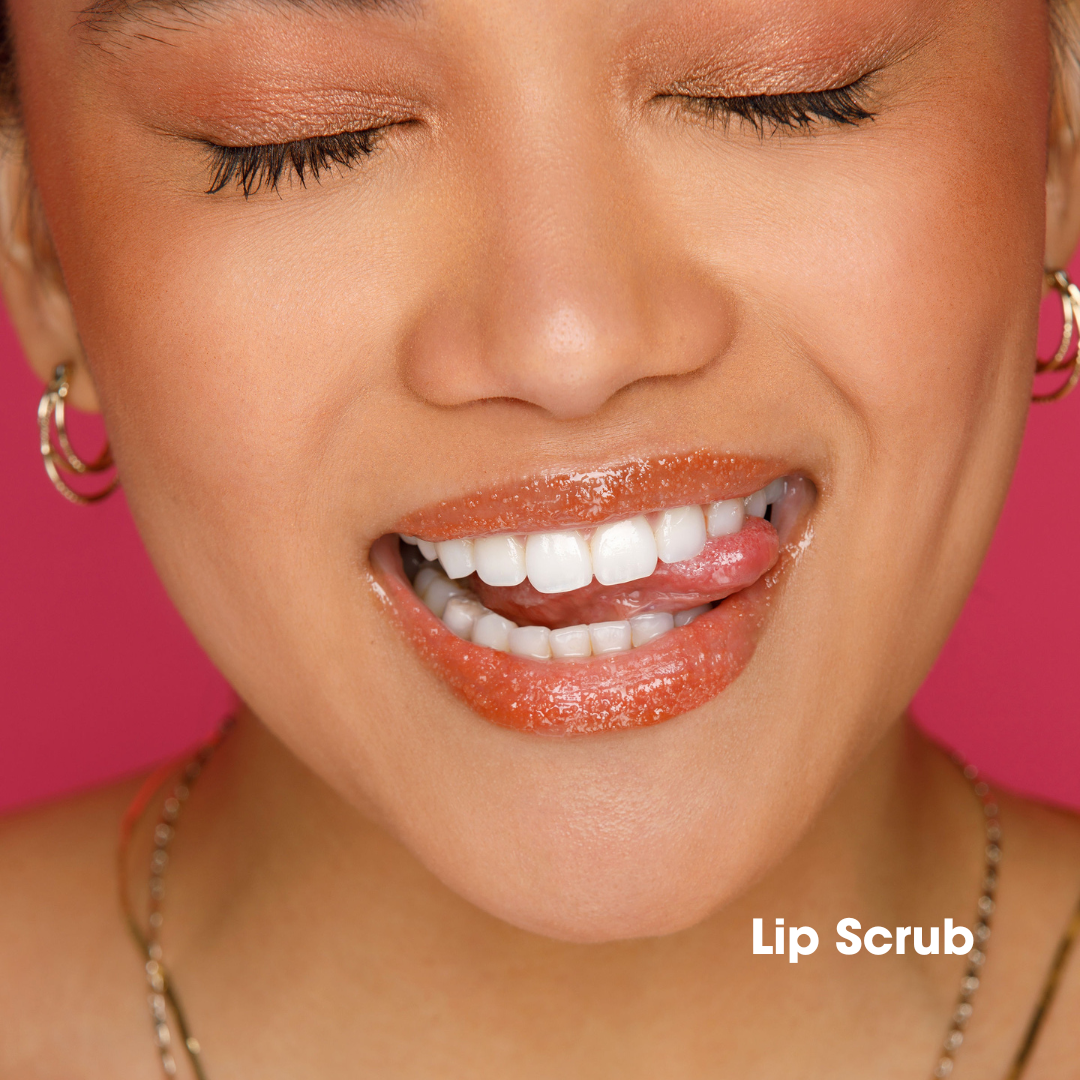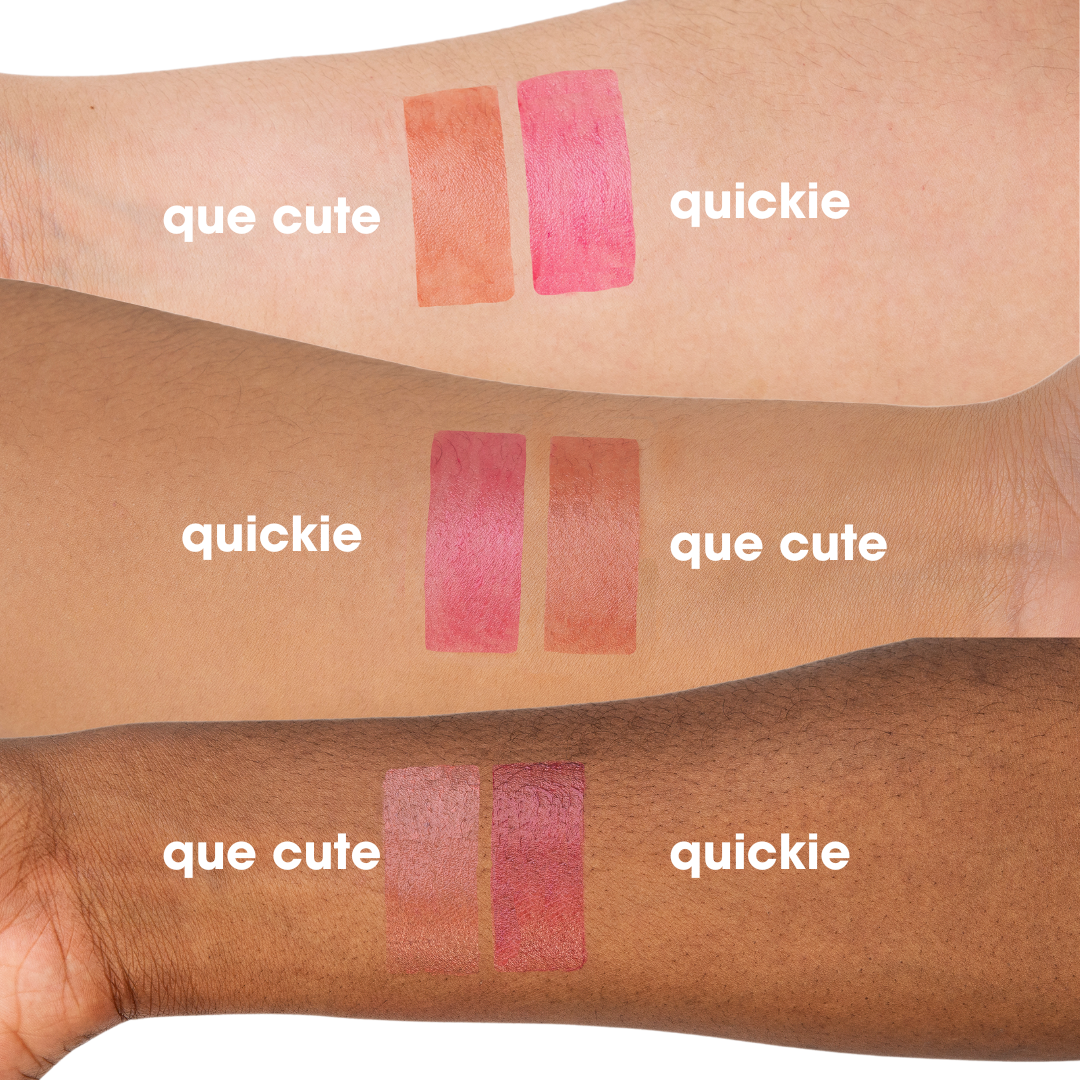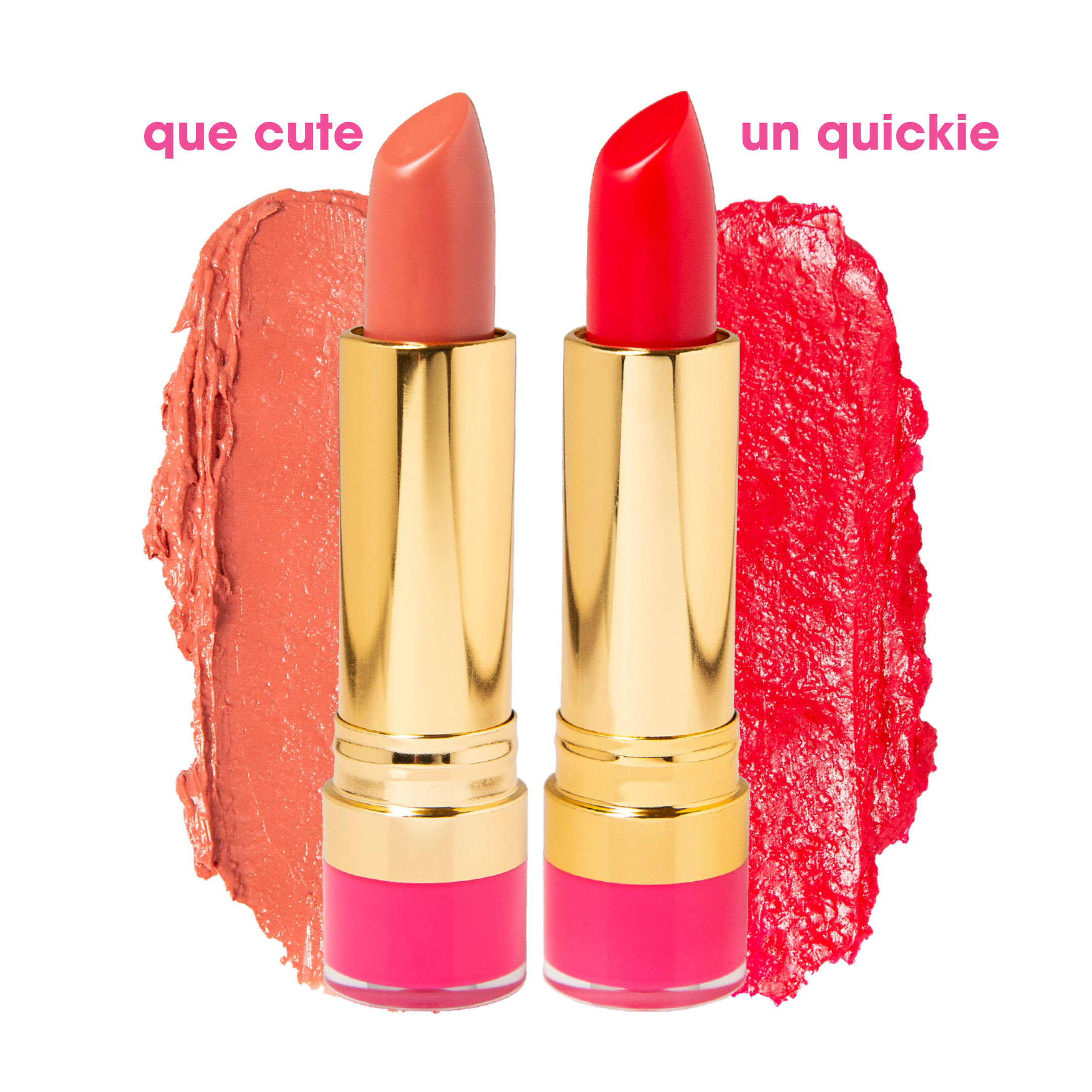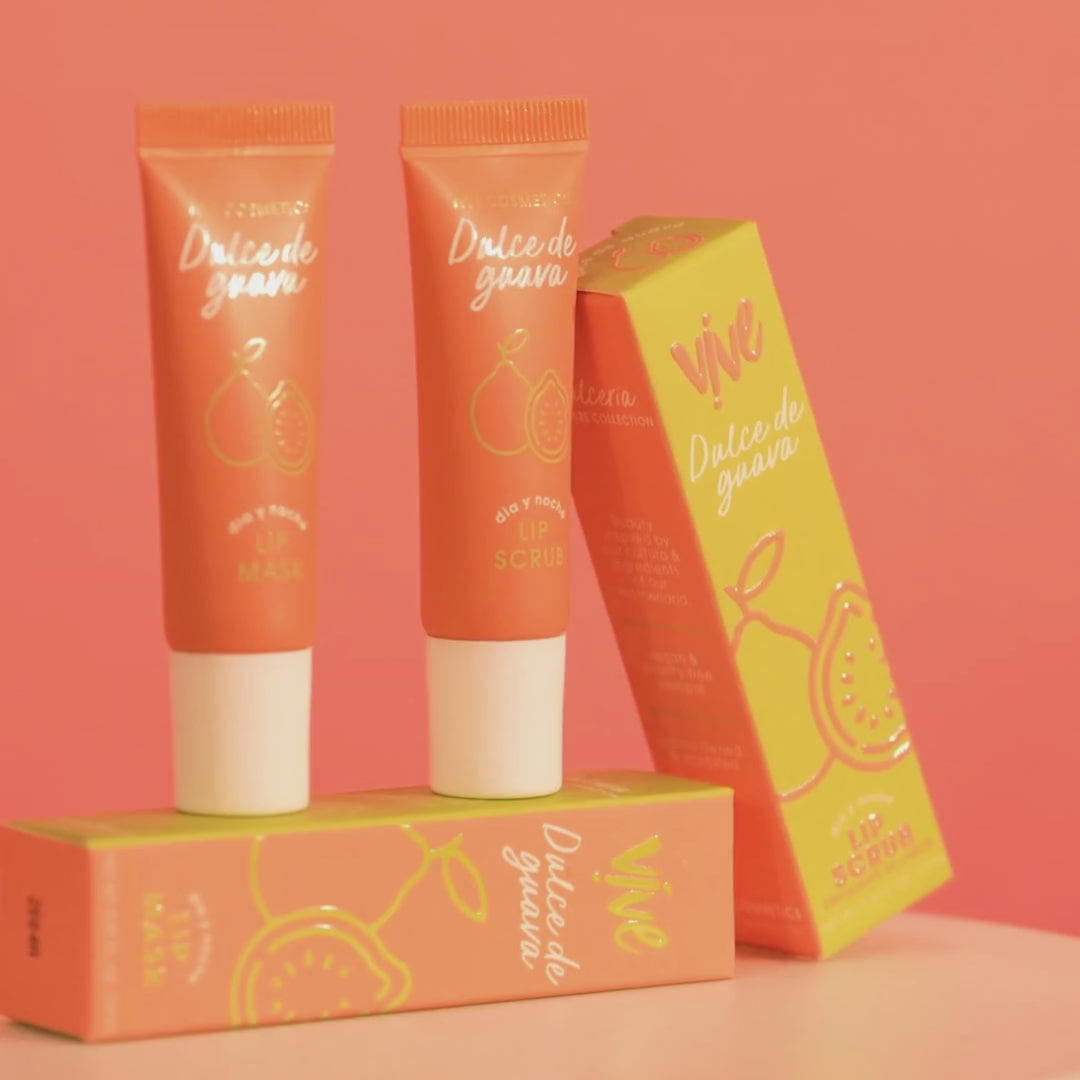 Lip Care Set
Mix and match our hydrating and indulgent lip care formulas, including our Dulce de Guaba Lip Mask, Lip Scrub, and two Tinted Lip Balms lips. Show your lips a little cariño (TLC) for smooth-looking and soft skin!
Pick two of your choice and SAVE 25% OFF! 
What it is:
Dia y Noche Lip Mask
A hydrating, luscious lip mask is rooted in a fruit that's especially significant for our cultura: guava. This soothing mask is made from a one-of-a-kind butter blend, coconut oil, and guava seed oil, delivering the protective benefits of guava extract. A little goes a long way — and did we mention it smells and tastes like guayabas on a tropical vacay?
Dia y Noche Lip Scrub
When your lips require intense TLC, this guava-infused exfoliating scrub is your trusty BFF. We love the lightweight sunflower oil that protects your lips from dehydration. A subtle guava scent combines with extra fine sugar, gently conditioning and buffing away dry skin, revealing your smoothest, softest, most beso-ready lips ever.

Tinted Lip Balm
A vitamin-rich lip balm with a hint of color. Our Tinted Lip Balms leave a smooth, hydrating color perfect for when your lips feel dry but want some color. Use our Tinted Lip Balms for a quick and easy makeup look or for your trips to the grocery store.
Que cute - A sheer neutral pink 
Un quickie  - A sheer cherry red

What Else You Need to Know:
DULCE DE GUAVA LIP CARE
We chose guayabas as the standout ingredient in this collection as it represents so many parts of our cultura. Guavas, a fruit native to Latin America, remind us of the mercados full of fruits to delicious guava pasteles and sweets enjoyed with the familia. And not only that but it has REMARKABLE skin benefits.
TINTED LIP BALM
A mindfully made fragrance-free formula, these tinted lip balms will give color while keeping your lips smooth, soft and moisturized. Pairs well under our lip glosses and cream matte lipsticks. 
Dermatologist-tested. Safe for all skin types.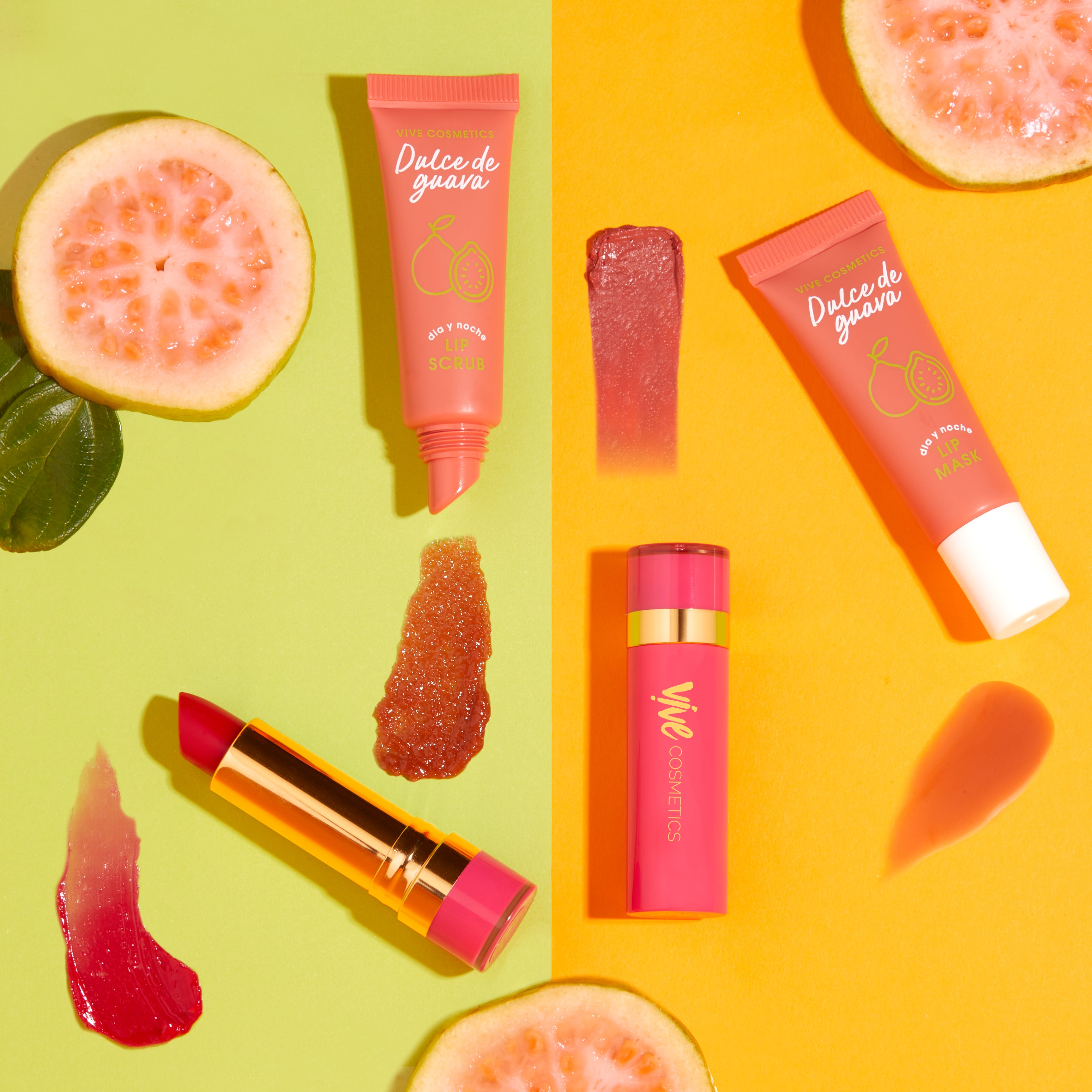 This product has no reviews yet.
FAQ
USEFUL INFORMATION PARA TI
SHIPPING

All orders within the USA ship for a $5.00 flat rate for all orders under $30 (excluding taxes). This charge includes processing, handling and postage fee. Any order over $30.00, not including taxes, ships GRATIS. 

We currently do not ship internationally.

PROCESSING TIME

Please allow up to 3-5 BUSINESS DAYS to process your order, this excludes weekends and national holidays. We are a team of TWO mujeres so we appreciate your patience! 
At Vive Cosmetics, we value you, our customers, and want you to love our products and feel amazing. 

If for whatever reason you are not satisfied with your order, we do have 100% satisfaction guarantee refund policy on all products purchased at full price. This means any order made WITHOUT a sale or promotional code is eligible for a full refund of the product price. All refund requests must be made within 30 days day after your package is marked as 'delivered' on the tracking link. Original shipping charges and return shipping fees are nonrefundable. 

Additionally, due to COVID-19 safety and health precautions, THERE ARE NO EXCHANGES DUE TO THE NATURE OF THESE PRODUCTS.Sale items, promotional offers or limited edition products are FINAL SALE. Refunds not allowed on discounted purchases.